WeChat Adds Lazada to Its Growing List of Local Partnerships in Singapore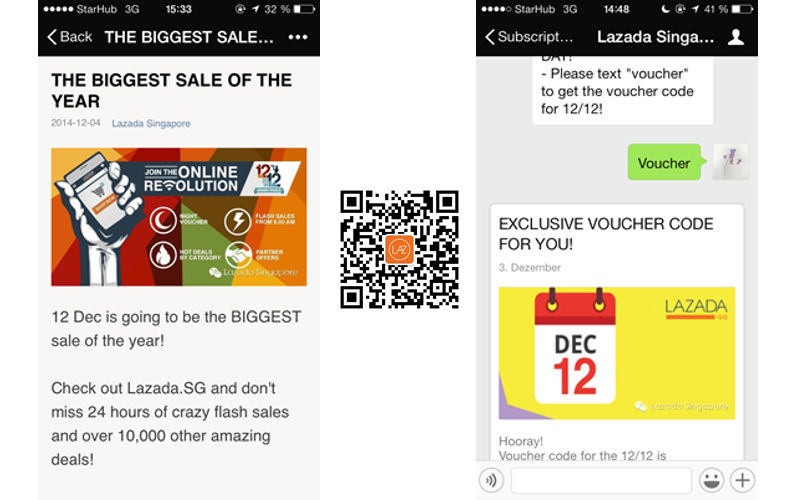 WeChat has just announced their collaboration with Lazada, a leading shopping destination in Southeast Asia.
As part of this new partnership, Lazada is launching an official WeChat account in Singapore. By subscribing to the account, WeChat users can get the latest news and promotions from Lazada, and shop via WeChat, pushing the app further into ecommerce.
Lazada is offering an exclusive discount for followers of their WeChat official account to their 12/12 sale, commencing on December 12 and lasting 24 hours. Night owls can log on in the early hours for special night promotions only available between 12am and 8am; whilst shoppers can take advantage of bargain prices with unbeatable hourly flash sales from 8am – 11.59pm Singapore time.
To receive these discounts, simply:
"Online and mobile shopping options are becoming increasingly popular and important to consumers in this region. GlobalWebIndex's recent study revealed 70 percent of Singaporeans surveyed have bought a product online in the past month," said Poshu Yeung, Vice President of International Business Group at Tencent, the company behind the WeChat app. "The potential for online and mobile retailing is unprecedented. We are very excited to work together with renowned labels such as Lazada and to provide WeChat fans with an unparalleled shopping experience through this partnership."
"Online and mobile shopping options are becoming increasingly popular and important to consumers"
Martell Hardenberg, CEO of Lazada Singapore said, "With over 50 percent of our traffic coming in from our mobile platforms, we are constantly looking for ways to enhance our customers' mobile experience. WeChat has been evolving to encompass services beyond that of a simple messaging platform, and we are thrilled to come on board and add to this diverse experience WeChat is crafting around its users."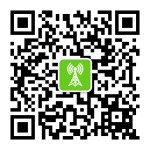 These discounts are available to users of the WeChat app on Android, iOS, BlackBerry, and Windows Phone devices, making WeChat one of the few calling and messaging apps that are offering truly cross-platform features and deals to its users. To take advantage of these deals and follow Lazada, you can download WeChat here. Be sure to follow TruTower using the QR code on the right to stay up to date on the latest WeChat news via your favorite device.