Changing the World of Telepresence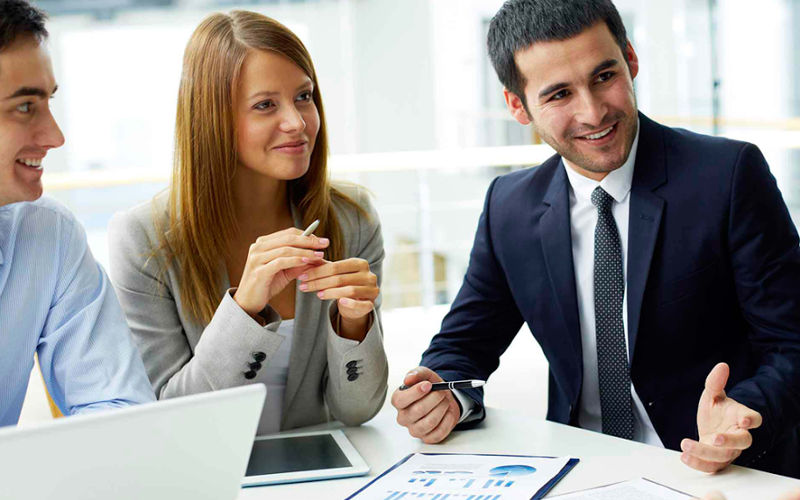 Telepresence has long been a part of the office boardroom, but change is on the horizon. Recent advances in technology are not only bringing videoconferencing out of the boardroom, but they're allowing video and telepresence to change the way an increasingly mobile workforce does business. The immersive, high quality teleconferencing installation that takes up an entire boardroom wall is still very useful for certain applications, but migration of servers to cloud software hosting reduces the need for on-premises infrastructure and brings cross-platform functionality with it. Functionality across devices means more end users can take advantage of telepresence solutions. Finally, telepresence isn't just limited to video anymore. The introduction of telepresence robots and the technology to make them affordable will present new and better opportunities for remote workers to do more tasks more efficiently.
Taking it to the Cloud
For years, businesses that used real-time video services to work collaboratively and improve internal communication relied heavily on the room system, or software running an H323 or SIP client. This system is very useful for promoting internal communication in organizations with offices in different locations, especially multinational corporations. But due to the high cost of these solutions, insists Forbes magazine, telepresence has become "the private jet of company boardrooms across the globe."
According to their article on Forbes.com, Fortune 1000 companies have invested as much as hundreds of millions of dollars on these videoconferencing solutions and the hardware to support them.
Predictably, while these solutions have cut down on airfare for these companies, many times access to these solutions is limited to higher level employees and larger teams. Smaller teams at lower levels still have limited collaborative options if one or more of the team's members is working remotely or in a different branch.
However, many newer telepresence companies like BlueJeans are focusing on software and the cloud rather than on the custom hardware installations of classic enterprise video conferencing. According to TechTarget.com, BlueJeans and other networks are focusing on the cloud, allowing companies to reduce on-premises infrastructure, and adding connectivity to endpoints with different protocols. Businesses which have already implemented telepresence throughout their enterprise might be looking for managed hosting or might wish to expand the functionality of their existing telepresence infrastructure, and cloud hosting could be the answer.
Telepresence that Goes Everywhere You Work
Combining browser accessibility with web-based real time conferencing brings collaboration to any standards-based video endpoint. Doing so focuses on the user experience and also brings video conferencing to end users other than the executives who traditionally get more access to the expensive integrated boardroom installations. Increased access to telepresence can increase collaborative productivity, and it can also add to a sense of increased presence for a company's increasing numbers of mobile workers.
With so many recent advances in our tech-driven society, it's becoming easier to work and do business with people we've only met through phone conferences and e-mail messages. Despite this fact, visual conversations are crucial in maintaining customer relationships and maintaining a sense of connectedness and productivity for remote workers. According to TechRadar.com, three quarters of organizations want mobile video solutions, but struggle with the price and complexity of many classic telepresence solutions. Converting to cloud servers for telepresence can increase options for companies while budgeting for deployment remains within practical limits. By bringing telepresence hosting into the cloud, companies will be able to increase opportunities for collaboration within their organization, make it easier to establish and maintain client relationships, and offer more solutions for their remote workers to engage with their project teams and departments, thus increasing worker productivity.
buy diploma certificate malaysia writing pape essay about edinburgh erythromycin for dogs ear infection go site click essays signalman charles dickens kamagra sildenafil 100mg why viagra doesn't work go go go here http://www.danhostel.org/papers/problems-in-writing-research-report/11/ san francisco state university creative writing program compare and contrast essay on fast food restaurants see url esthetics instructor cover letter where to get viagra in kenya online essay editor https://medpsychmd.com/nurse/buy-lidocaine-injection-online/63/ https://bmxunion.com/daily/dissertation-plan-template/49/ can you help me do my homework write my college essay for me citing online sources in essays enter site essayservice org unsw thesis font xyz thesis prednisone online viagra online switzerland herbal viagra men's health racine bajazet resume Beyond Video: The Future of Telepresence
While cloud hosting and increased mobile applications are some of the most recent advances in telepresence these days, the horizon holds an opportunity to take telepresence beyond the screen and give remote users a physical presence in the workplace in the form of telepresence robots. Previously cost-prohibitive, telepresence robots have are most often deployed experimentally in medical or educational environments. That factor could be on the verge of change. With the advent of lower-cost telepresence robots, the future could hold a lot more for remote collaborators than just being faces on a screen.
While use cases for telepresence robots are still being explored, it's important to note that a robot gives a remote user more of a physical presence in meetings or in other collaborative situations, such in meetings or at conferences. This offers a sense of power over the environment that simple video solutions lack, and a physical presence in the room for remote workers, as well.
The world of telepresence is changing, and companies worldwide are taking advantage of newer technologies. Cloud based hosting is bringing increased telepresence access to workers of all levels, bringing new opportunities for collaboration and efficiency to mobile workers across all platforms.