Why Tru SIM (Local Anywhere) Bundle Plans Are Necessary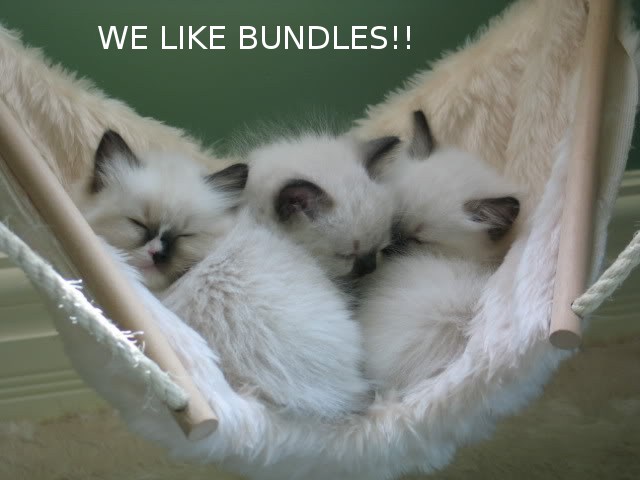 For customers, money-saving bundles are necessary. For companies, customers are necessary. It seems pretty simple. So why, many of you have asked, does Tru not have the bundle plans necessary to retain their Tru SIM customers for a longer term, permanent basis rather than just a temporary cost-cutting measure while traveling or while on business trips overseas?
Yes, we have known for quite some time that bundle plans are in the works at Tru. In fact, we first mentioned bundle plans way back in January. There have been requests from customers to Tru for bundle plans for well over a year. Tru has maintained that they are "working on this," or that the plans "are coming soon," but if my inbox is any indication, I can see there are a lot of people who want to love Tru and keep them, but simply cannot afford to. Some of you are getting tired of waiting and are switching to other international roaming SIMs such as Maxroam.
I can relate. As a long-time Tru user (and abuser) I have seen firsthand how costs can add up quickly. It seems every time I turn around, I've lost another dollar to usage. Luckily Tru is prepaid, but £38.28 GBP ($60 USD) per month for a Tru customer offers a lot less than £38.28 GBP ($60 USD) per month for, say, a T-Mobile USA customer, or an Everything Everywhere customer. In fact, if it weren't for the Onavo app and Wi-Fi, along with some other cost-saving measures I've adopted, I wouldn't be able to afford keeping Tru as my one and only wireless service provider.
I'm not going to sugar-coat it. I'm probably one of very few customers who use Tru's SIM service all day every day as their only wireless provider. I've always loved the service, I love the people. It's a great way to stay in touch with my friends overseas without being tied to a Wi-Fi connection. When I move to the UK, it will still be a great way to keep in touch with my family and friends back home. Still, the fact remains, customers like me are rare, with most customers using Tru either only periodically or only when traveling or conducting business.
Tru already offers some great features that would give any other wireless provider in the world a run for their money. Multiple numbers per SIM, including local numbers for multiple countries, local 3G roaming rates in a (slowly) growing number of countries, no contracts, just to name a few.
The big point here is, if Tru offered bundle plans, their customers would stay. They would be more than just a wireless provider offering temp services for a customer for a month or two. The few of us non-Business users that maintain Tru as our only wireless provider wouldn't be so few anymore. Tru would be more competitive in local markets. More importantly, Tru's customers could afford to stay while using their phones as they please.
I can't think of a better company than Tru for innovating the international landscape. They have committed to tearing down borders, uniting countries together through a common platform, and being on the front lines fighting against international roaming costs. All that remains are the bundle plans necessary to grow the customer base and grow the company. Here's hoping that Tru is, indeed, "working on" them. Most importantly, here's to the future.